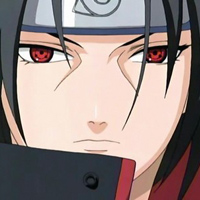 It's now time to learn to draw Itachi Uchiha from the Naruto anime series. After you've learned how to draw Orochimaru, it's now time for another villain: Itachi, Sasuke's evil brother.
We have a 9 steps pretty thorough guide, so it will require lots of practice from you in order to learn how to draw Itachi properly.
You can find more info, pictures and wallpapers about this mysterious character responsible for the death of almost the entire Uchiha clan here, cause we're going to jump straight to the drawing guide now.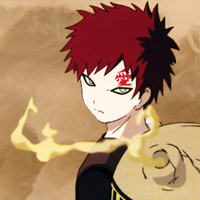 Continuing the series of How to draw Naruto characters, today is time for Gaara of the Desert. We have a quick 6 steps tutorial that should not be too hard for you to understand.
First, take a look at Gaara's pic from the show (on the right) to know exactly what are we trying to draw here. If you're interested, you can find more wallpapers and details about Gaara here.
And now, let's proceed with the guide:

Race cars. We all love race cars, but how many of us can draw them? This guide will teach you exactly that: how to draw a race car, like a Ferrari F1 car of a Ferrari Enzo. Of course, managing to sketch things like that Maseratti above needs a little bit of talent too, but in drawing, like in lots of other domains, you can do a pretty good job with just lots of practice and hard work.

After you've learned how to draw most of the Naruto characters, it's now time for the lead character in the series: Naruto himself. It's kind of a difficult figure to sketch, mostly because of his face expression and funky hair, but hey, you'll manage. Particularly since the guide is very thorough and yet simple, having no more then 6 easy steps.
So let's get going: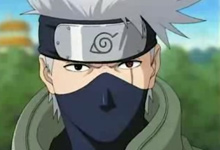 We are going to learn how to draw Kakashi Hatache, the leader of Team 7 in the Naruto anime series. It won't be so hard, as our lesson contains only 6 steps.
Kakashi Hatache is the one who trains all the famous characters from the series, like Naruto, Sasuke, Sakura, etc. You can learn how to draw them from our previous guides here on How to draw Guide. Drawing Kakashi might prove to be difficult for a beginner, as there are lots of elements to take into consideration. But hopefully, our guide will teach you just what you need to draw Kakashi.
Today we're going to focus on another character from the Naruto series: we are going to learn how to draw Sakura. We'll have a drawing guide in steps and then some videos. All of them should be very helpful.
If you want to find out more about Sakura, then just go have a look at this list of Naruto characters. Cause we're going straight to business… aaa drawing.


Hinata Hyuuga is one of the characters from the Naruto anime series, and we are going to learn how to draw her today. But first, some words about her.
Orochimaru is the bad guy in the Naruto anime series. And we are going to learn how to draw him, the evil one.
But first, the info. Orochimaru is the true villain face from Naruto. Being compared with Darth Vader for his character and attitude, Orochimaru is another one of the legendary ninjas of the leaf country. He was trained by the Third Hokage himself, until he left the village after being denied becoming the next Hokage. He then taught himself a lot of forbidden Jutsu's, one of which he uses to make himself immortal by migrating between different bodies. (more info) He tries to take Sasuke's body for himself, but is defeated in combat by him. His special abilities are "Summoning No Jutsu" and "Cursed Seal".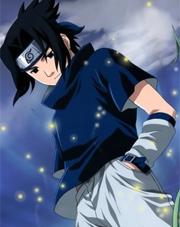 Back to the drawing board. Today we're going to see how to draw Sasuke Uchiha. Actually, this week we're going to focus entirely on Naruto, as the show has grown huge and lots of you want to know how you can draw the characters from there, like Sasuke, Sakura, Katake, etc.
For those of you not knowing who Sasuke Uchiha is, i added these extra lines: Sasuke is a member of the Uchiha clan, whom he joined in order to revenge the destruction of his clan. He is cold and very quite, and has the habit of making Naruto the object of his ridicule and insults. That's why Naruto is often annoyed with him and considers him his rival. With a struggling past, Sasuke is a very interesting character. His special techniques are "Barrage of Lions" and "Fire Styles" jutsu. (more info about Sasuke)

Today we're going to see how to draw Haruhi Suzumiya in MS Paint.